We enjoy the music of The Mitguards a great deal, and they're playing Saturday night at Poor Richard's. If you're downtown, it's worthwhile to stop in for a listen. The show is free and starts at 7:30 p.m.
From their website: "The Mitguards bring a unique and non-traditional perspective to folk music, combining sharp, insightful lyrics with haunting melodies and flawless harmonies. Roots-based Americana takes on a new, Southwestern air in the talented hands and voices of Deb and Chris Mitguard."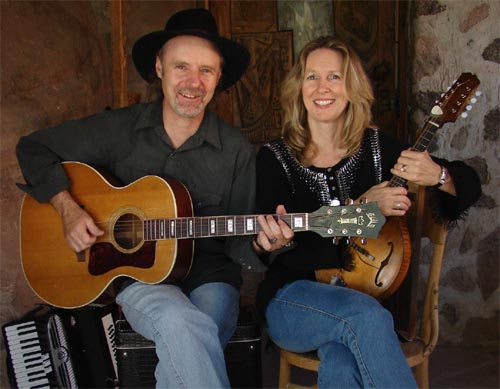 Also, if you're downtown, the new 7-Eleven opened today at Pikes Peak and Tejon! You probably need a beverage or a magazine.